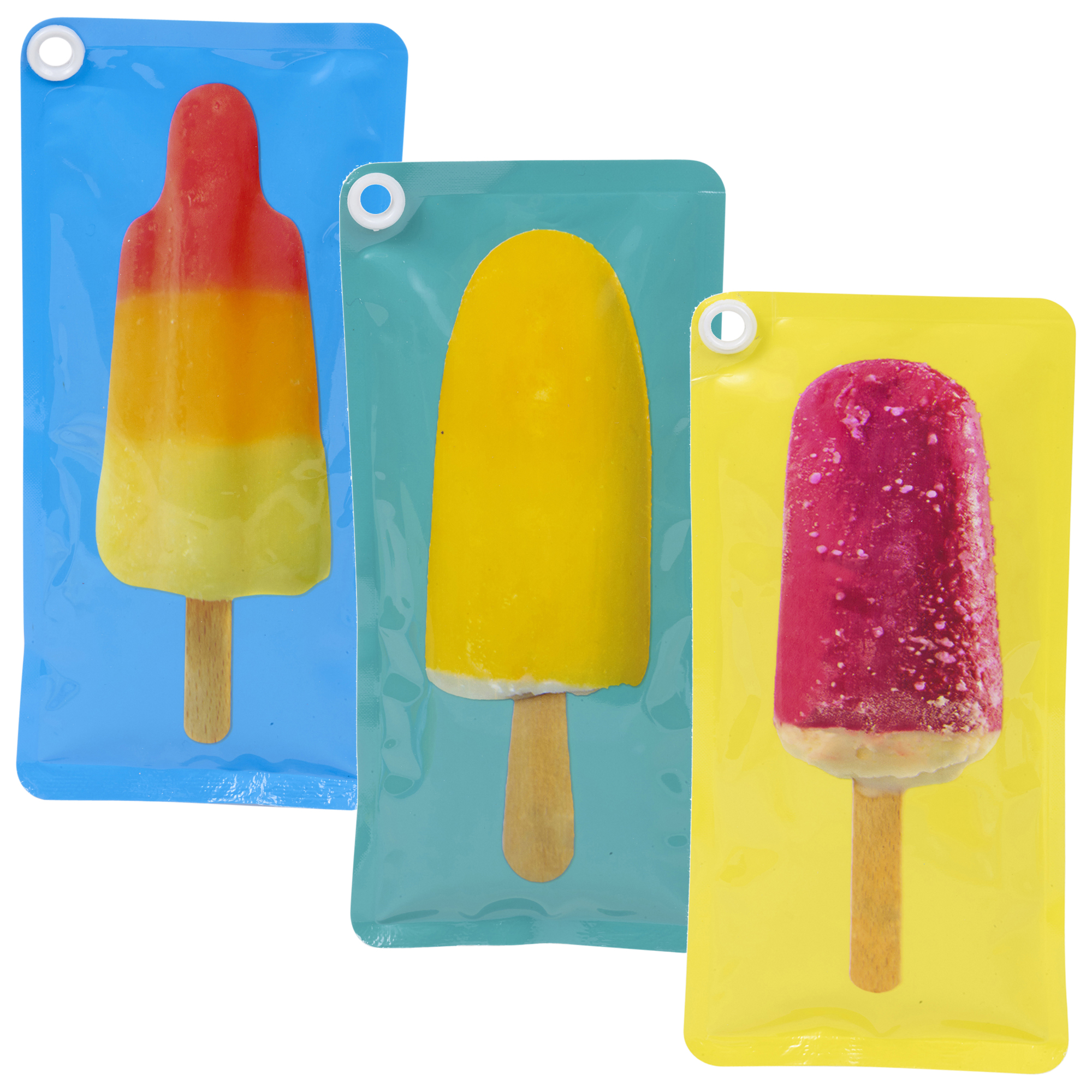 With this 3 Pcs Set of Ice Packs you can keep your food fresh and cold and bring it along with you on a hike in the mountains, a trip to the beach or anywhere else. Simply leave the ice packs in the freezer the evening before your journey, and you'll find them completely frozen when you wake up. Then place the packs between the contents or at the bottom of your cooler bag, and you're set to go.
3 Pcs Ice Pack Set
Perfect for keeping food items cool in a cooler box or bag
Features yummy Ice Creams
Freezes overnight
1 Pack Measures: 9.5 x 20 x 1 cm
Should be kept out of childrens reach. Beware of sharp items inside the thermos bag. Discard the Ice Pack if damaged. Not for industrial purposes, only for private use. In case of contact with the contents, wash of the affected area immediately with water - DO NOT swallow contents.